The Withernwick Garden Fete - 13th August 1932
A successful garden fete took place on Thursday afternoon in the grounds of Withernwick Hall, kindly lent by Mr & Mrs G W Witty, for the purpose of raising money for building funds in connection with the WI (the Village Hall). Mrs Adrian Bethell of Rise Park , who was introduced by the president (Mrs Ellis), took the chair and called upon Mrs R Hall VCO of Burstwick to perform the opening ceremony.
Mrs Hall spoke of her association with Witherwick in the past and mentioned the splendid work of the WI.

The stall holders were Adelaide Paling (The Vicarage), Clara Wright (The Schoolhouse), Mrs Giles (Whitehill) and Miss Bateman ( Southfield ).
Cakes – Mrs H Morris and Miss K Dixon, miscellaneous – Mrs C D Ellis and Mrs C H Savill, ice-cream – Mr Eric Dibnah Ellis, produce – Mrs T W Robinson and Olive Keary, crockery – Mrs Jarlton and Hetty Wright, games on the lawn – Mrs Bulson (Manor Farm), Miss Bulson (Hornsea), Mrs F Witty (Whitedale), Mrs Taylor and Mr R Stamford and bran-tub – Mrs Allen.
Those in charge of afternoon teas were Mrs W Taylor, Mrs W Pegg, Mrs Myers, Mrs Emma Kearry, Mrs Kent, Mrs F Graham, Mrs Butler, Miss L Fisher, Miss G Wray and Mrs J Hardcastle.

Thanks were due to T W Robinson, Mr Cecil Dibnah Ellis, Mr John Robert Kearry for their assistance.

A play "The Pierrot's Wedding" produced by Mrs C D Ellis (Lynton) was put on. The cast included Mrs C H Savill, Hetty Wright, Mrs Allen, Mrs T W Robinson, Miss I Skelton, Miss B Skelton, Mrs F Witty and Miss E Wright.
A dance was held in the school room at , the music being supplied by Miss Bell's orchestra and Mr C H Savill was the MC.

The days proceedings amounted to over £40.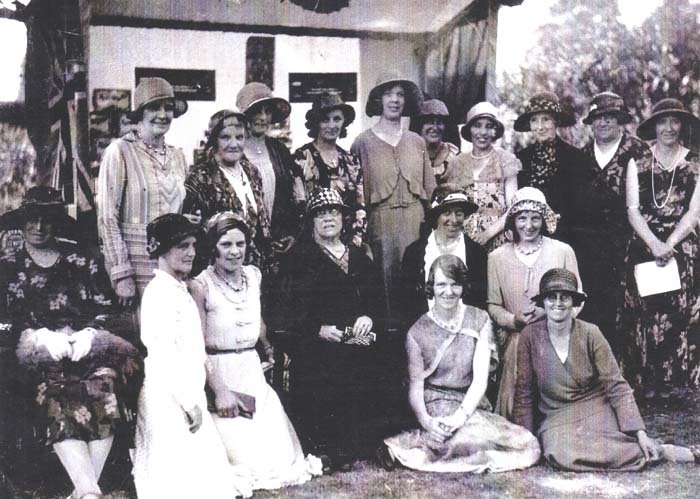 The Withernwick Women's Institute Garden Party 13th Aug 1932
Back Row: Mrs Morris, Mrs Giles, Mrs Hall VCO, Ruth Ellis, Olive Kearry, Mrs Bulson, Dorothy Saville, Adelaide Paling, Clara Wright, Jean Ellis
Middle Row: Mrs A Bethell (seated), Mrs Harland, Mrs K Priest, Mrs Ellis, (no name), Dora Witty
Front Row: Henrietta (Hetty) Dunn, Mrs Robinson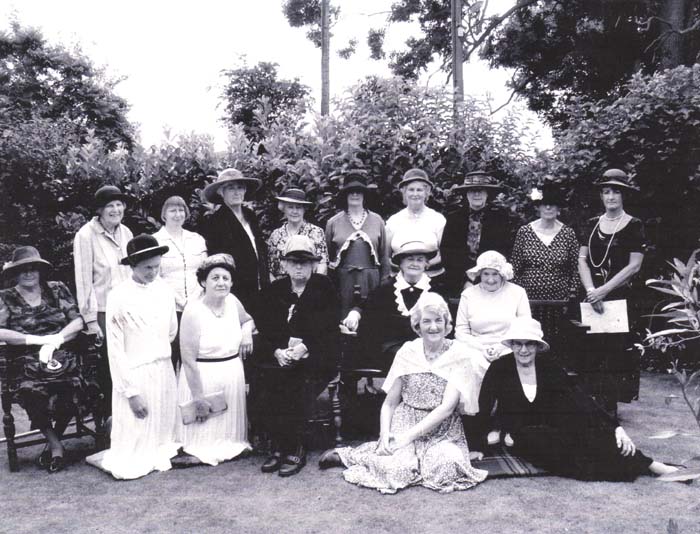 The reenactment of the above Garden Party Aug 2006
Seated left: Joan Johnson
Back Row: Joan Gibson, Viv, Christine Humphrey, Nora Spencer, Ann Leach, Gill Horner, Ann Wood, Margaret Goodyear, Meg Croft
Middle Row: Ann Robinson, Joyce Sharp, Doreen Dunn, Sheila Grantham, Doreen Fryer
Front: Lois Wright, Dot Barker.
(Henrietta Dunn in the original photo is the mother of Lois Wright in the top photo)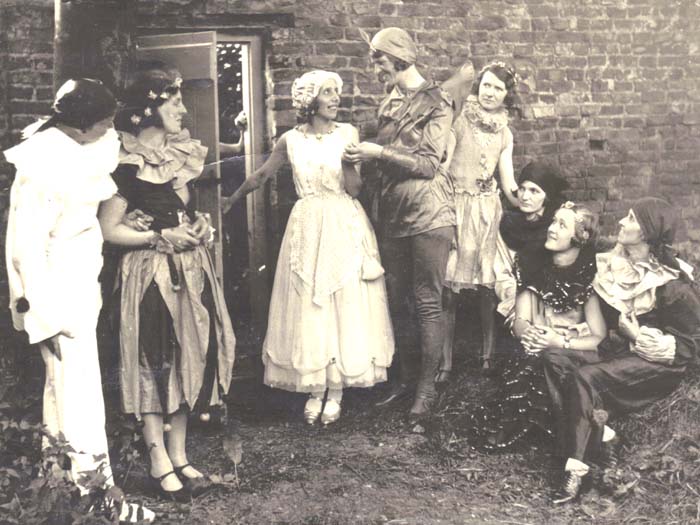 The play "The Pierrot's Wedding"
The tall lady is Henrietta Dunn (ne Wright)